A Strong Roof Connection
If you're finishing your ICF structure with a wood roof, it's important to prepare for high winds. Even through ICFs stand up strong to wind, your roof may still be in danger. That's why BuildBlock is proud to offer Burmon ICF Hurricane Brackets. Burmon Brackets are the most efficient and effective residential roof truss tie downs available, saving you time and money. Ask your sales rep about adding Burmon to your next order today!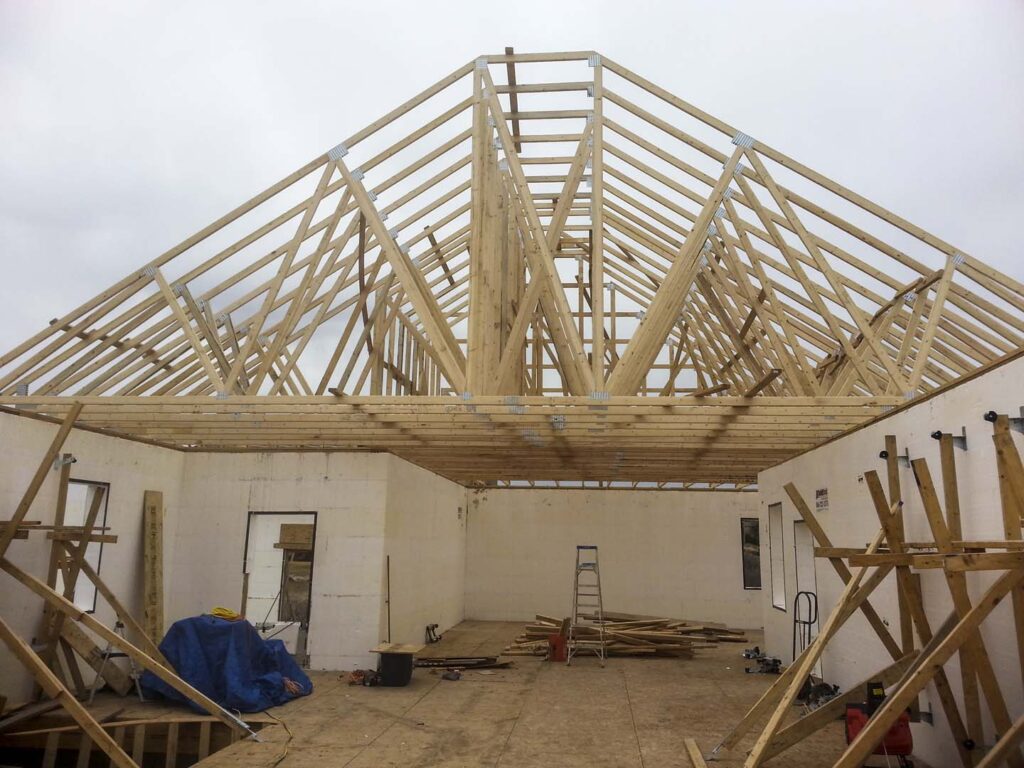 Why Burmon?
The Burmon Hurricane Anchor is specifically designed to tie down roof trusses to wall frames for US Building Systems and is fully certified and tested for use in accordance with the 2012 International Residential Code (IRC) and 2012 International Building Code.
The ICF Hurricane Anchor has been specially designed for US conditions and modern ICF concrete building techniques to deliver safer, more efficient and higher load rafter/truss anchor connections that deliver significant cost savings over the total house build. Scaled over multiple projects, the benefits of using Burmon Hurricane Anchors are compelling.
Benefits
Up to 150 mph wind resistance (standard roof anchor is 40 mph)
Uplift capacity of 2,450 pounds
Stronger, faster connection
No toe-nailing required
Enhanced thermal performance
Fully tested and certified to local building code standards
Designed for ICF construction
Capable of resisting hurricane and tornado strength winds
Suitable for seismic conditions
Anchors support trusses when bracing, making job safer
ICF HURRICANE ANCHOR – CONNECTION TO SILL PLATE & CONCRETE

Designed and engineered specifically for ICF Construction
Fully engineered, tested, and product approved
Designed to resist 96% of all global high wind events
Top plate sites inside ICF wall enhancing thermal performance
Screw fixed through nail plate for stronger, faster connections
No skew/toe or hand nailing required
Half the cost of other connectors whilst delivering extremely high load capacities
The strongest ICF tie-down systems in the world
Significant cost savings to the total house build